---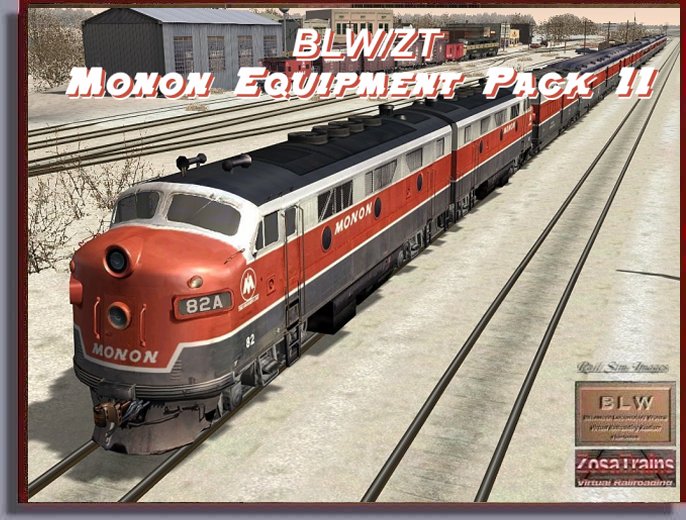 ---
FROM BLW & ZosaTrains...
The MONON Equipment Pack II
In support of Rick Berg's outstanding Monon route, Rick and Gaetan are proud to present, Monon Pack 2!
The Monon Railroad, also known as the Chicago, Indianapolis and Louisville Railway from 1897–1956,
operated almost entirely within the state of Indiana. The Monon was merged into the
Louisville and Nashville Railroad in 1971, and much of the former Monon right of way is
operated today by CSX Transportation.
The Monon route mainlines formed a letter 'X' across Indiana (Hammond to Indianapolis;
Michigan City to New Albany) crossing each other at Monon, IN, along with branches
to French Lick and Midland, IN. Several class one railroads crossed the Monon,
including B&O, C&O, CSS&SB, EJ&E, Erie, GT, IC, L&N, Milw, NKP, NYC, PRR, Southern, Wabash.
The Monon operated over trackage rights to Dearborn Station in Chicago and Union Station in Louisville, KY.
This set includes 55 locomotives and cars, including several unique pieces of Monon equipment,
as well as our first heavyweight passenger cars.
Many of the passenger cars also have custom interiors developed for the Monon set.
The MONON Equipment Pack II includes:
Passenger Equipment:

1950s red/grey "Hoosier"
F3 #82A, 82B
Express car (troop kitchen) #203, 204
HW Baggage* #102
HW Arch roof Baggage* #109
RPO #11
Coaches #21, 23, 33
Diner/Bar #51
Obs/lounge/parlor* #71

1960s black/gold "Thoroughbred"
F3 #202, 208
Express car (troop kitchen) #2206, 2208
HW Baggage* #103
HW Arch roof Baggage* #108
HW Arch roof RPO* #14
Coaches #41, 43, 45

Freight Equipment:

Freight Locomotives:
1950s Freight F3 #64A, 62A
1960s Freight F3 #108, 110
1950s RS2 #22, 29

Freight Cars:
Boxcars - #1, 628, 965, 1252 & 9161
Grain Hopper* - #4458, 4462, 4463
Cement Hopper - #50000, 50005
Grain Boxcar* - #15012, 15054
Gondola - #3121
Gondola Coke Car* - #3311, 3312
Coal Hopper* - #41545, 41641, 41667

Cabooses/Way cars
Rider car* #81212
Transfer Caboose* #81522
Rider Car (troop kitchen)* #C-221, C-318
Bay window* #81409
Rear cupola #C-283, 80010, 81302
Flat top* #81103

* New models

This has been a very exciting pack to put together. We hope you enjoy it

Gaetan & Rick

BLW (C) 2011
---
ONLY $ 19.99 USD!!
*******IMPORTANT ******
To immediately obtain your Login & Password for DL, you must click the

button on PayPal's payment confirmation page at the end of your transaction
*** DO NOT LOG OUT FROM PAYPAL, JUST CLICK THIS BUTTON ***
If you bypass that step just send me an email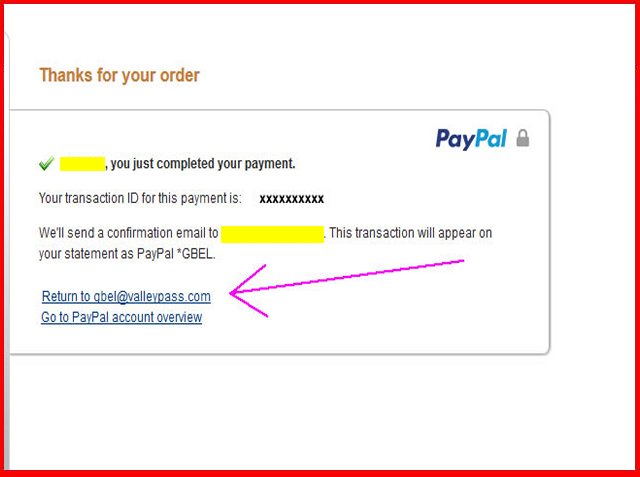 ***********************************************************
ONLY $ 19.99 USD!!


The Packs is available by download Only.
You can contact us at
---
Click the thumbnails below to see production equipment examples!! Screen shots by Rail Sim Images BLW © 2011 Belanger Locomotive Works ALL RIGHTS RESERVED ZosaTrains – © 2011 ALL RIGHTS RESERVED
---