---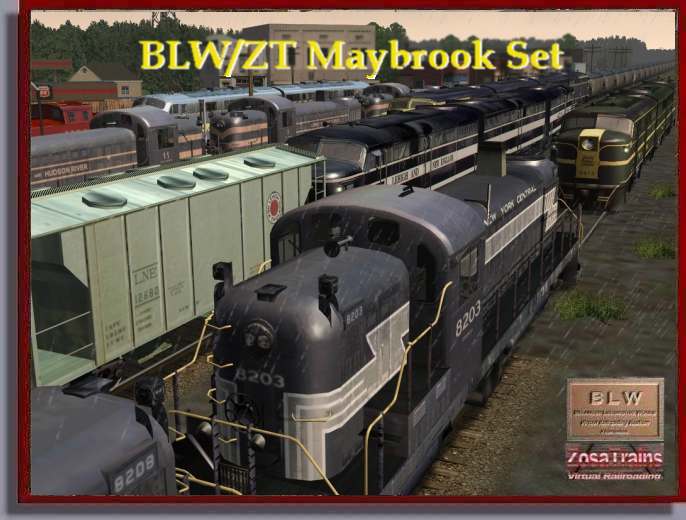 ---
Belanger Locomotive Works and ZosaTrains are proud to announce, the "Maybrook Set"
Maybrook, NY...

This sleepy little town 60 miles north of New York City was once the only all-rail
gateway between Southern New England and the west. Served by six class one railroads,
Maybrook was a very busy place with close to forty regularly scheduled trains and
numerous extras and locals as late as the late 1950's. That is, until abandonments,
mergers and finally a fire that closed the Penn Central (New Haven) bridge over the
Hudson River at Poughkeepsie effectively ended Maybrook's rein as a major gateway.

Rich Shirey has created a back-dated version of his popular Lehigh & Hudson River Route,
called 1940s L&HR. In honor of Rich's new route, BLW/ZT has created a set of locomotives
and rolling stock for the six roads that called on Maybrook. This set will be used to
create multiple freight activities for the 1940s L&HR. The diesels and cars in the set
have been created to match the late 40's to mid 50's time frame.
The set includes:

Erie
FA1/FB1 725A, 727B, 732C, 732D
RS2 902, 904
3Bay Open Hopper 39006, 39099, 39363
Boxcar 87264, 87395
Caboose 04946, 04948

Lehigh & Hudson River
RS3 5, 8, 11
Covered Hopper 2010
Caboose 18

Lehigh & New England
FA1/FB1 707, 751, 710
Covered Hopper 12680, 12682
Caboose 580

New Haven
RS3 519, 522
FA1/FB1 orange 0415, 0454, 0426
FA1/FB1 green 0406, 0457, 0413
Reefer 10066
Boxcar 33474
Covered Hopper 117080
Caboose C-518, C-527

New York Central
RS3 8203, 8208

New York Ontario & Western
F3 (A-A) 501, 503
F3 (A-B-B-A) 821A, 821B, 822A, 822B
Open Hopper 18141, 18144, 18148
Caboose 8532, 8537
+ BONUS
DL&W RS-3
DL&W Hopper cars and box cars
DL&W Caboose
LNE Hopper cars
All with custom sounds and custom cab (night cab included)
(Night cab need MSTSBin)
Some of these locomotives and car models have been previously released, but all have new
numbers in this set.

We hope you enjoy this set and the activities that will be released.

Special thanks to www.railfonts.com for their excellent fonts, and, of course. to
Richard Shirey for the excellent route.

BLW/ZosaTrains © 2009

Gaetan Belanger
Rick Franzosa
---
ONLY $ 17.99 USD!!
To immediately obtain your Login & Password for DL, you must click the

button on PayPal's payment confirmation page at the end of your transaction
*** DO NOT LOG OUT FROM PAYPAL, JUST CLICK THIS BUTTON ***
If you bypass that step just send me an email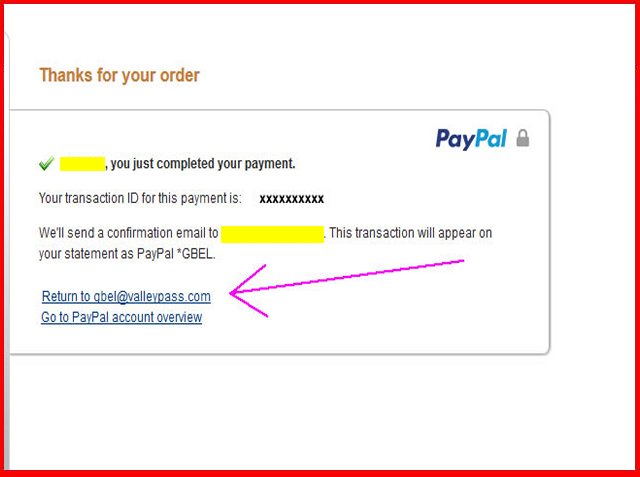 ***********************************************************

ONLY $ 17.99 USD!!


The Packs is available by download Only.
You can contact us at
---
Click the thumbnails below to see production equipment examples!! Screenshots by Rail Sim Images taken on AOSub from VScaleCreations

Night cab need MSTSBin

BLW/ZosaTrains © 2009 ALL RIGHTS RESERVED
---