---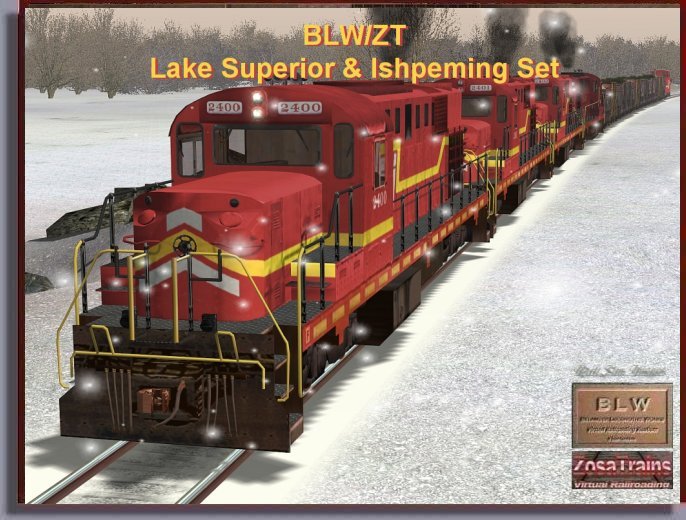 ---
FROM BLW/ZT...
The Lake Superior and Ishpeming Railroad Set!


a U.S. railroad offering service from Marquette, Michigan, to nearby locations
in Michigan's Upper Peninsula, began operations in 1896.
The LS&I continues to operate as an independent railroad from its headquarters in Marquette.

Maple Leaf Tracks has a route depicting this line called "Michigan Iron Ore".
Belanger Locomotive Works and ZosaTrains is proud to offer this set of
LS&I Alco power and freight equipment.

This set includes all Alco power that would have been on the LS&I
roster in the late 1970s/early 1980s, including

Alco RS3:
#1604, 1608 (Maroon and gold)

Alco RSD12:
Custom low hood #1801 (maroon and gold),
High hood 1802, 1804, 1850 & 1852 (green, yellow and white)
High hood 1803, 1805, & 1807 (maroon and gold)

Alco RSD15:
Low hood 2400, 2401, 2402 & 2404 (red, yellow and white)
Low hood 2403 & 2405 (maroon and gold)

Also included

LS&I Box cars #2469 & 2442 (LD & MT)
LS&I Offset side hoppers #5229, 5173, 5148 (LD & MT)
LS&I Gondola #6765 (LD & MT)
LS&I Cabooses #1 & #2 (green, yellow and white)
LS&I Cabooses #3 & #5 (red, yellow and white)

...And four styles of ore cars, three models each, for a total of 12 different highly detailed ore cars (LD & MT)
==========================

This set took a lot of time and a lot of help. We would like to thank:

Antoine Marty for lighting.
Rod McLauchlan for Beautiful screenshots
David P Carleton for beta testing.
Uli Ehlers for beta testing.

The LS&I Upgrade team for beta testing:
Nick Ozorak
Eric Anderson
Max Brisben
Leland Fletcher

The 'sound crew' for help with the Alco horns
Steve West
Anthony Wood

The team at Elvas Tower for tehcnical assistance with the ore cars
Dave Nelson
Barry Bazza
Allen Norton

Dave Pierce (LS&I website owner) for help with LS&I specific questions

www.railfonts.com (for fonts used in this set)


BLW & ZosaTrains Locomotive Add-on for Microsoft® Train Simulator.
Copyright© BLW & ZosaTrains. All Rights Reserved.

---
ONLY $ 15.99 USD!!
*******IMPORTANT ******
To immediately obtain your Login & Password for DL, you must click the

button on PayPal's payment confirmation page at the end of your transaction
*** DO NOT LOG OUT FROM PAYPAL, JUST CLICK THIS BUTTON ***
If you bypass that step just send me an email at
BLW Products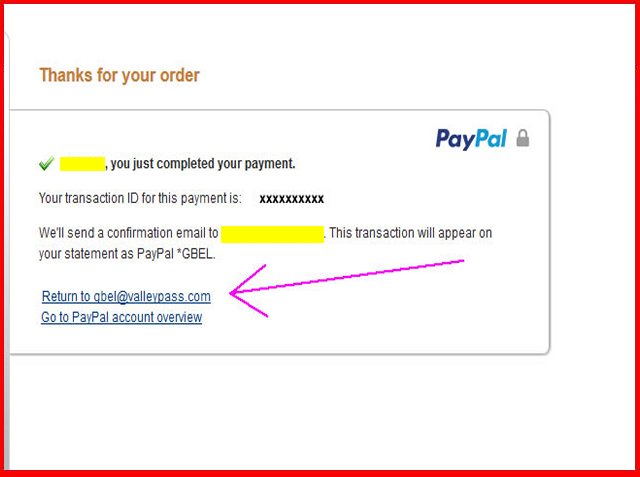 ***********************************************************
ONLY $ 15.99 USD!!


The Packs is available by download Only.
You can contact us at
---
Click the thumbnails below to see production equipment examples!! Screen shots by Rail Sim Images

BLW/ZT & BLW © 2012 Belanger Locomotive Works ALL RIGHTS RESERVED
---