---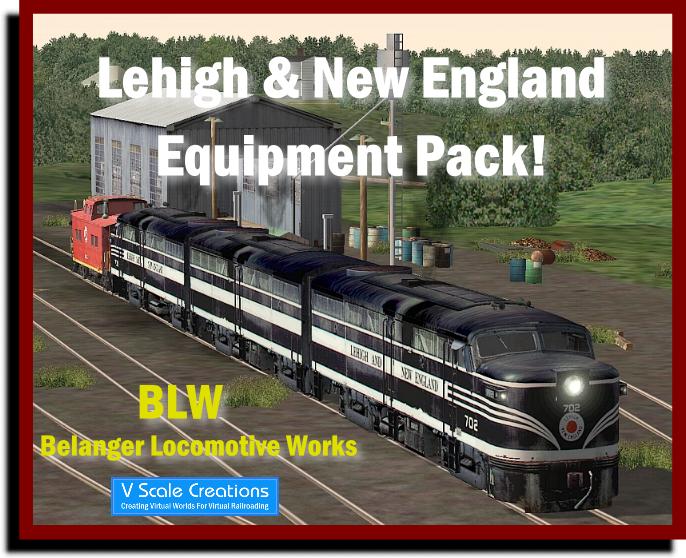 ---
FROM BLW and VSC... THE LEHIGH & NEW ENGLAND Equipment PACK!
The Lehigh & New England! Motive power that was all-business. We're talking Alco's wearing a classic black and white scheme adorned with the famous "Fried Egg" herald, who wouldn't like such power?
Through the efforts of Belanger Locomotive Works, V Scale Creations is proud to offer you a pack of Lehigh & New England equipment. The pack features a variety of LNE's power, including an FA1, FB1, and a reversed FA1 to be used in the trailing position. Also included is a quartet of RS2's, a pair of cabeese, and two S2's, both drivable, one in the forward position and one reversed. In addition to conventional cabviews, both the RS2's and S2's include a high resolution "V cab" (virtual cab) that is available by using the "5" key. Using the V cab option offers a very realistic viewpoint when switching! The FA's have a BRAND NEW photo realistic cabview created from an actual FA!
As you've come to expect from Gaetan's work, the original Alco sounds included are superb! For the LNE Pack, the unique first generation diesel sound of a single tone "blooper" horn is also included!
---
ONLY $12.99 USD!!
*******IMPORTANT ******
To immediately obtain your Login & Password for DL, you must click the

button on PayPal's payment confirmation page at the end of your transaction
*** DO NOT LOG OUT FROM PAYPAL, JUST CLICK THIS BUTTON ***
If you bypass that step just send me an email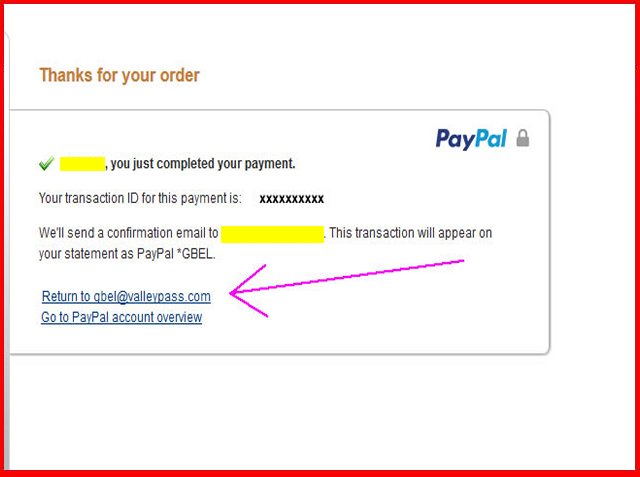 ***********************************************************
ONLY $12.99 USD!!
---
Click the thumbnails below to see production equipment examples!! (All screen shots by Rail Sim Images and were taken on VSC's A&O Sub.)
---
BLW © 2007 Belanger Locomotive Work ALL RIGHTS RESERVED