---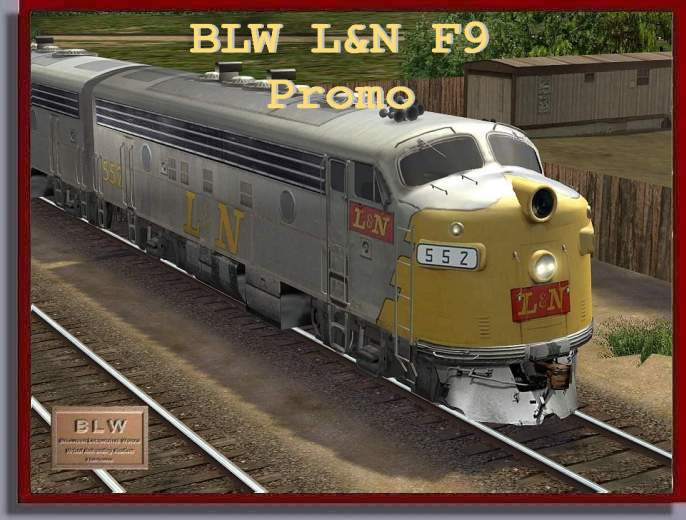 ---
FROM BLW... Louisville & Nashville Free Promo F9 Engines PACK!
2x F9A, 1x F7B & Caboose Included
Comments and Credits about some files used for this soundset.

First and foremost, the Run and x_Run sounds were all created by capturing the sounds from the Demo version of
TrainMaster 4.3 while that simulator was running. The master sound track was then chopped, filtered, looped,
bent and folded to build the set of sounds used in this soundset. This work was done by me in 2004 and at that
time permission was given by a PI Engineering representative to use these sounds as long as credit to the
TrainMaster 4.3 product was given.
http://www.trainmaster.com

TrainMaster is a division of PI Engineering and has now (2008) evolved into a full professional locomotive/train
simulation product and is now probably "The Simulator" that we all wish MSTS might have become.
GaryG
---
---
Click the thumbnails below to see production equipment examples!!

(All screen shots by Rail Sim Images and were taken on VSC's A&O Sub and the new Cumberland route by All Aboard!)

A PERFECT fit: BLW's L&N Pack and All Aboard's NEW L&N Cumberland Route!!
Check out All Aboard's Cumberland Route HERE
---
BLW © 2013 Belanger Locomotive Works ALL RIGHTS RESERVED