---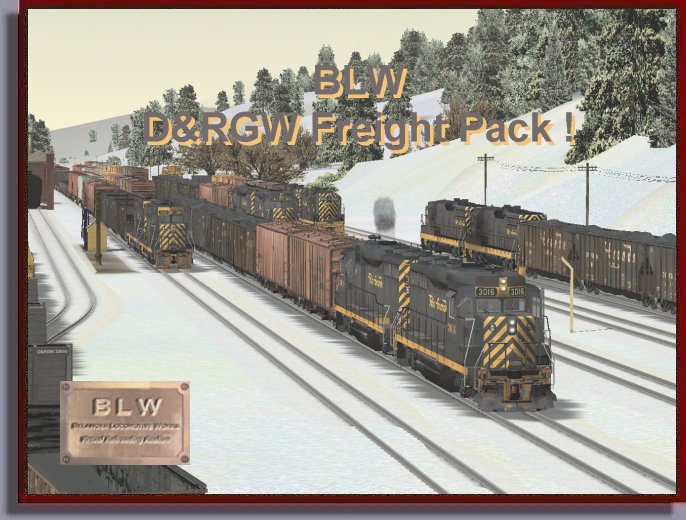 ---
FROM BLW ... The DRGW Freight Pack !
MSTS & Open Rail compatibility
The Denver & Rio Grande Western Railroad, often shortened to Rio Grande, D&RG or D&RGW,
formerly the Denver & Rio Grande Railroad, was an American Class I railroad company.
The railroad started as a 3 ft (914 mm) narrow gauge line running south from Denver, Colorado in 1870.
It served mainly as a transcontinental bridge line between Denver, and Salt Lake City, Utah.
The Rio Grande was also a major origin of coal and mineral traffic.
The Rio Grande was the epitome of mountain railroading, with a motto of Through the Rockies,
not around them and later Main line through the Rockies, both referring to the Rocky Mountains.
The D&RGW operated the highest mainline rail line in the United States, over the 10,240 feet (3,120 m
Tennessee Pass in Colorado, and the famed routes through the Moffat Tunnel and the Royal Gorge.
At its height in the mid-1880s, the D&RG had the largest narrow gauge railroad network in North America
with 2,783 miles (4,479 km) of track interconnecting the states of Colorado, New Mexico, and Utah.
Known for its independence, the D&RGW operated the last private intercity passenger train in the
United States, the Rio Grande Zephyr, which was discontinued in 1983.
In 1988, the Rio Grande's parent corporation, Rio Grande Industries, purchased
Southern Pacific Transportation Company, and as the result of a merger, the larger Southern Pacific Railroad
name was chosen for identity. The Rio Grande operated as a separate division of the Southern Pacific,
until that company was acquired by the Union Pacific Railroad. Today, most former D&RGW main lines
are owned and operated by the Union Pacific while several branch lines are now operated as
heritage railways by various companies.
The BLW DRGW Freight Pack includes:

14 DRGW Engines

2 GP7 "5106" & "5108"
2 GP9 "5921" & "5922"
2 GP30 "3016" & "3018"
1 GP30 "3016" with doors open
2 GP35 "3044" & "3045"
1 GP35 "3044" with doors open
1 S2 "101"
2 SD9 "5307" & "5308"
1 SW1200 "133"

47 Freight Cars

2 Airlside CoverHopper 15942 & 15949 Loaded & Empty
3 Boxcar 40' 50182 50307 & 50447 Loaded, Empty & Epmty with Open Door
2 Boxcar 50' 61270 & 63089 Loaded, Empty & Epmty with Open Door
5 Hopper 12293 12813 16105 18259 & 19765 Loaded & Empty
3 CoverHopper 10714 10865 & 15450 Loaded & Empty
3 Gondola 56425 56427 & 56433 Loaded & Empty
2 Flatcar 22670 & 22695 Empty & Loaded with Lumbers (2 load)


1 Caboose

Caboose 01524

all with custom Turbo sounds and custom cab


---
ONLY $ 25.99 USD!!
To immediately obtain your Login & Password for DL, you must click the

button on PayPal's payment confirmation page at the end of your transaction
*** DO NOT LOG OUT FROM PAYPAL, JUST CLICK THIS BUTTON ***
If you bypass that step just send me an email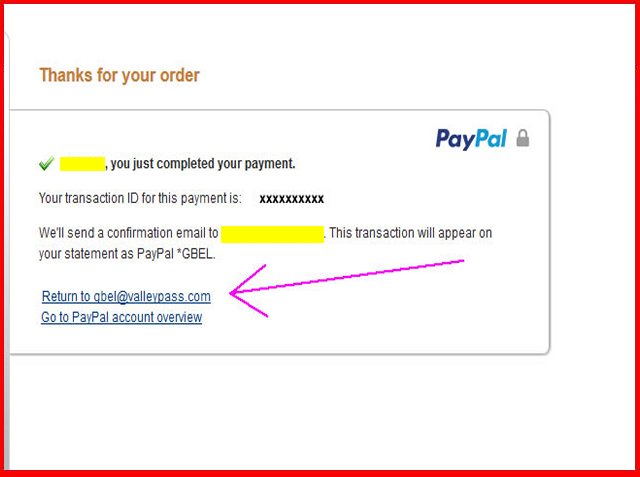 ***********************************************************
ONLY $ 25.99 USD!!


The Packs is available by download Only.
You can contact us at
---
Click the thumbnails below to see production equipment examples!!
BLW © 2016 Belanger Locomotive Works ALL RIGHTS RESERVED
---