---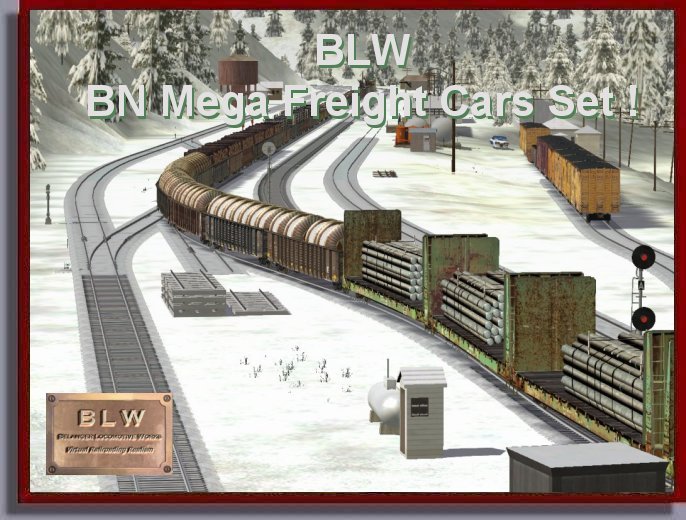 ---
FROM BLW ... BN Mega Freight Cars Set!
Regular BLW customers will recognize most of these cars from the BLW BN and BLW BN ALCO sets,
where they look right at home behind the Alcos, Geeps, and F-Units.

Because there are many MSTS railroaders who are interested in the time period after the Alcos and
Geeps and F-units were already gone, BLW is pleased to announce the release of the BN Mega Freight Car set.

This set contains only freight cars, with several different loads for each car, and also empties, for a total of 269 wags.
A selection of these cars will look just as appropriate behind newer GP units, SD units, GE U-Boats and B-Boats and
C-Boats, etc.

This set is also recommended for use on shortlines, as well as in regions where BN locomotives were rare.
99 new cars and new loads
The BN Mega Freight Cars Set include :

269 Wagons (99 new included)

9 Boxcars MT & LD
13 Tankcar MT & LD
7 Reefers MT & LD
27 Gondolas MT & 9 Load (gravel, small pipes, large pipes, pulpwood, ties, wires, tracks, poles, Steel)
12 Wood Chipper MT & LD
8 Flat Bulkhead MT + MT with Racking + Pipes + 2 Bundles Loads & 3 Logs LD
3 Cement Hopper MT & LD
3 Caboose "10305" "12023" & "12425"
1 GN Merger Caboose "10066"
+
Bonuses
2 more caboose 10038 10050 ex:NP
1 new flatcar with two new loads (power transformer and poles)


We hope you enjoy this new set from BLW!

Gaetan

BLW (C) 2012
---
ONLY $ 12.99 USD!!
*******IMPORTANT ******
To immediately obtain your Login & Password for DL, you must click the

button on PayPal's payment confirmation page at the end of your transaction
*** DO NOT LOG OUT FROM PAYPAL, JUST CLICK THIS BUTTON ***
If you bypass that step just send me an email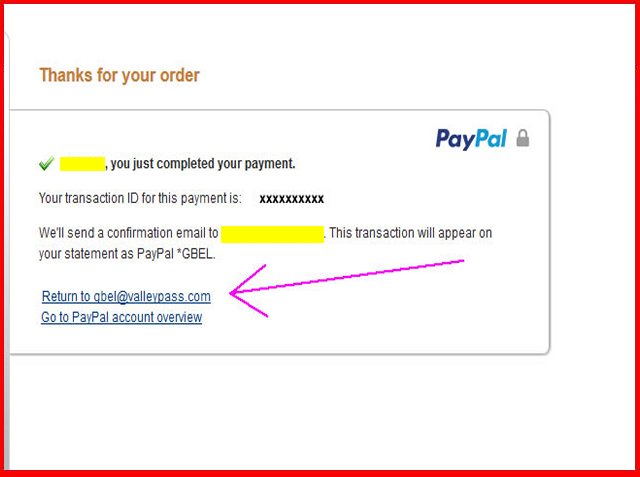 ***********************************************************
ONLY $ 12.99 USD!!


The Packs is available by download Only.
You can contact us at
---
Click the thumbnails below to see production equipment examples!!
Screenshots by Rail Sim Images taken on 3DTRAINS WP FEATHER RIVER ROUTE
New cars and loads samples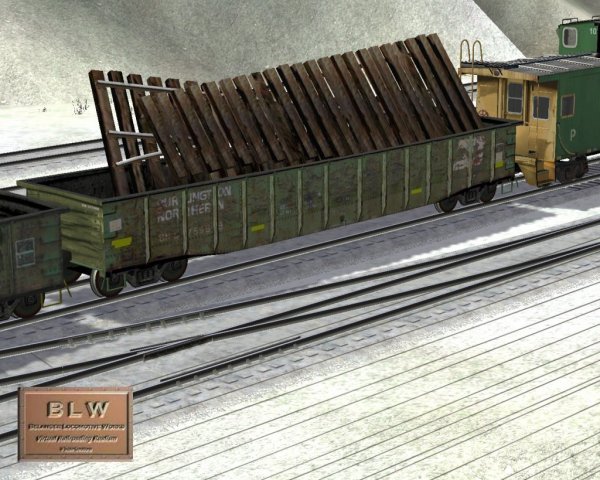 BONUSES
BN Freight Pack & BN Alco Freight Pack Cars
BLW © 2012 Belanger Locomotive Works ALL RIGHTS RESERVED
---