---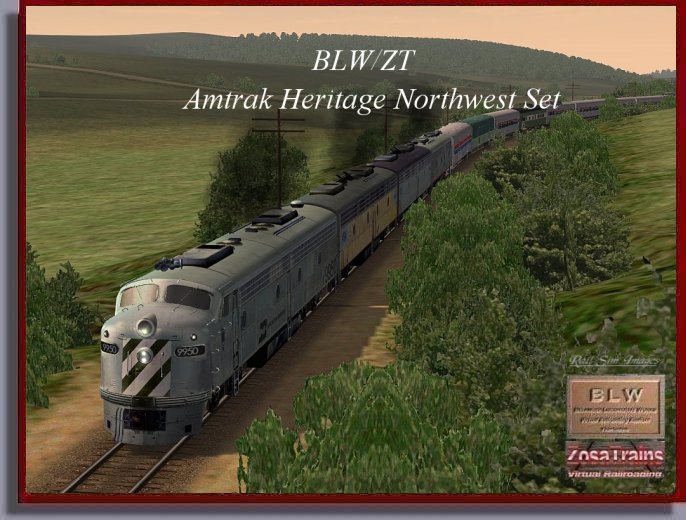 ---
FROM BLW and

ZosaTrains

... THE BLW/ZT Amtrak Heritage Northwest set !

The second in a series of Amtrak Heritage Sets

Each set will include 20-24 Amtrak Heritage cars and 4-6 locomotives. Actual 1974 consists are included for each regional set.
The four planned sets will include 70+ cars and 18-20 locomotives.
Special thanks to
- Steve Thomas "mestevet" for his help in researching the consists.
- www.railfonts.com for the fonts used in these sets.
The BLW/ZT Amtrak Heritage Northeast set:
10 engines
21 cars
Set Two - Amtrak Heritage Northwest:

Locomotives
-----------

E9A #406
E9A #436
E8A #9950 (BN-CB&Q)
E8A #9971 (BN-CB&Q)
E9B #454 (MILW)
E9B #472
F7A #101
F7A #106
F7B #399
F7B #364B (GN)

Cars
----
Baggage Dorm BN
Mail Storage 1114 (ex NP)
Mail Storage NP 404
Coach 4448
Coach 4452
Coach 4457
Diner BN 1154
Dome Coach 9402 (ex GN)
Dome Coach BN 1324
Dome coach GN 1323
Dome Dorm Lounge CB&Q Silver Lounge
Dome Lounge Ocean View
Dome Sleeper Lounge NP 314
Parlor Lounge Port of Seattle
Slumbercoach (24/8) Loch Rannoch
10-6 Sleeper Pacific Beauty
10-6 Sleeper Pacific Meadow
11 Bdrm Sleeper Placid Harbor
11 Bdrm Sleeper Placid Meadow
6-6-4 Sleeper Silver Hyacinth (ex CB&Q)
6-7 Sleeper Bad Axe River (ex GN)

Consists
--------
1974 Empire Builder
1974 North Coast Hiawatha
Local w/E9A A-A, Baggage & Coachesall with custom Cab and custom

sound
We hope that you enjoy this set!
---
ONLY $ 15.99 USD!!
To immediately obtain your Login & Password for DL, you must click the

button on PayPal's payment confirmation page at the end of your transaction
*** DO NOT LOG OUT FROM PAYPAL, JUST CLICK THIS BUTTON ***
If you bypass that step just send me an email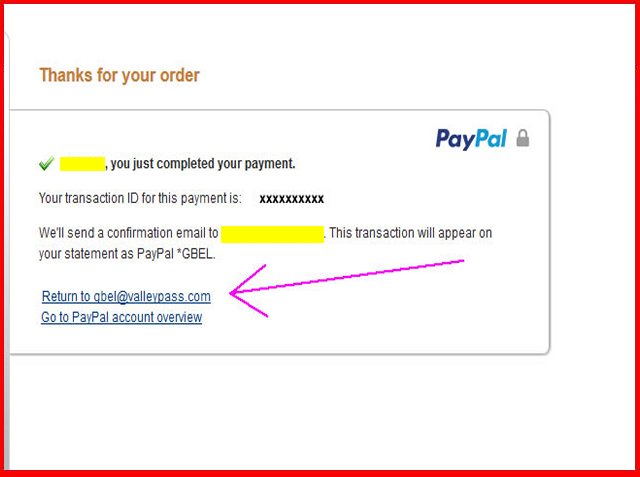 ***********************************************************
ONLY $ 15.99 USD!!


The Packs is available by download Only.
You can contact us at
---
Click the thumbnails below to see production equipment examples!! Screenshots by Rail Sim Images taken on AOSub from VScaleCreations

BLW © 2009 Belanger Locomotive Works ALL RIGHTS RESERVED
---